第十八届中国(深圳)国际文化产业博览交易会(简称 "文博会")作为党的二十大召开之年举办的一届重要展会,以习近平新时代中国特色社会主义思想为指导,深入贯彻落实党的二十大精神,围绕新时期推进文化产业高质量发展的总体要求,大力实施文化数字化战略和重大文化产业项目带动战略,全力打造文化产品与项目的高端博览和交易平台,全面展示新时代我国文化产业发展的最新成果,充分发挥文博会作为国家级、国际化、综合性文化产业展会的使命担当。
泽维尔 · 卢舍斯使用 X 射线和医用装置创作图像,这种技术让他可以穿透物质,展现更加深层的形态、画作的修改痕迹以及作品创作中的步骤。
在与世界著名艺术馆(卢浮宫、毕加素博物馆、布朗利河岸博物馆等)及一些巴黎的医院合作中,艺术家泽维尔 · 卢舍斯使用医用 X 射线对艺术史上的伟大艺术家如:毕加索、库尔贝、马奈、梵高等人的经典作品进行扫描,并将扫描后成像影印,转化成为自己的艺术语言。
他的艺术创作将为观众奉上一段穿越艺术史的独特旅程,一道新的叙事方式,为观众提供了一个独一无二的观察视角,穿透画面直视画布下的秘密,窥见经典作品背后的印记。
莱昂纳多·达·芬奇 《抱白貂的妇女》
泽维尔·卢舍斯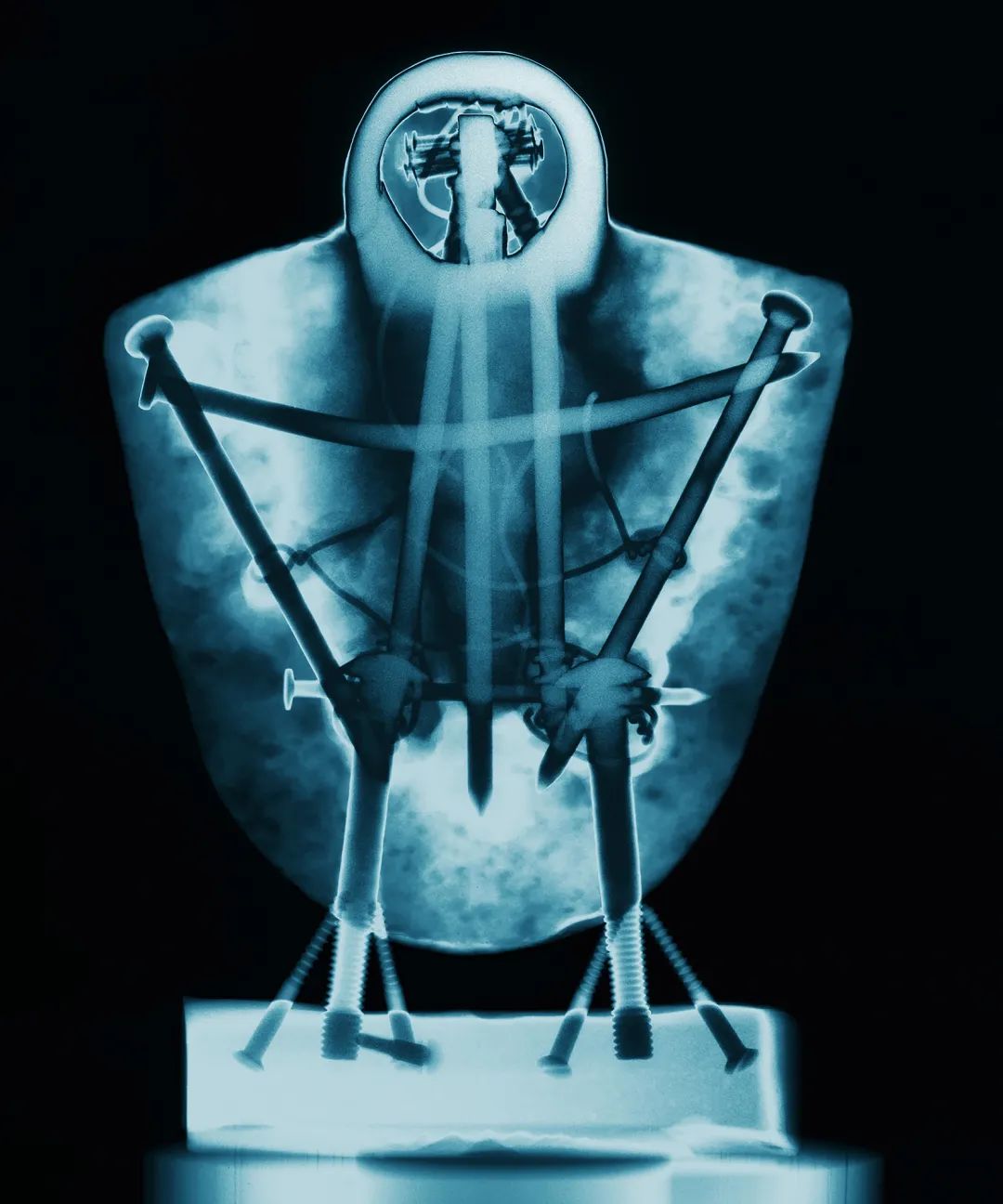 巴勃罗·毕加索《小猫头鹰》
泽维尔·卢舍斯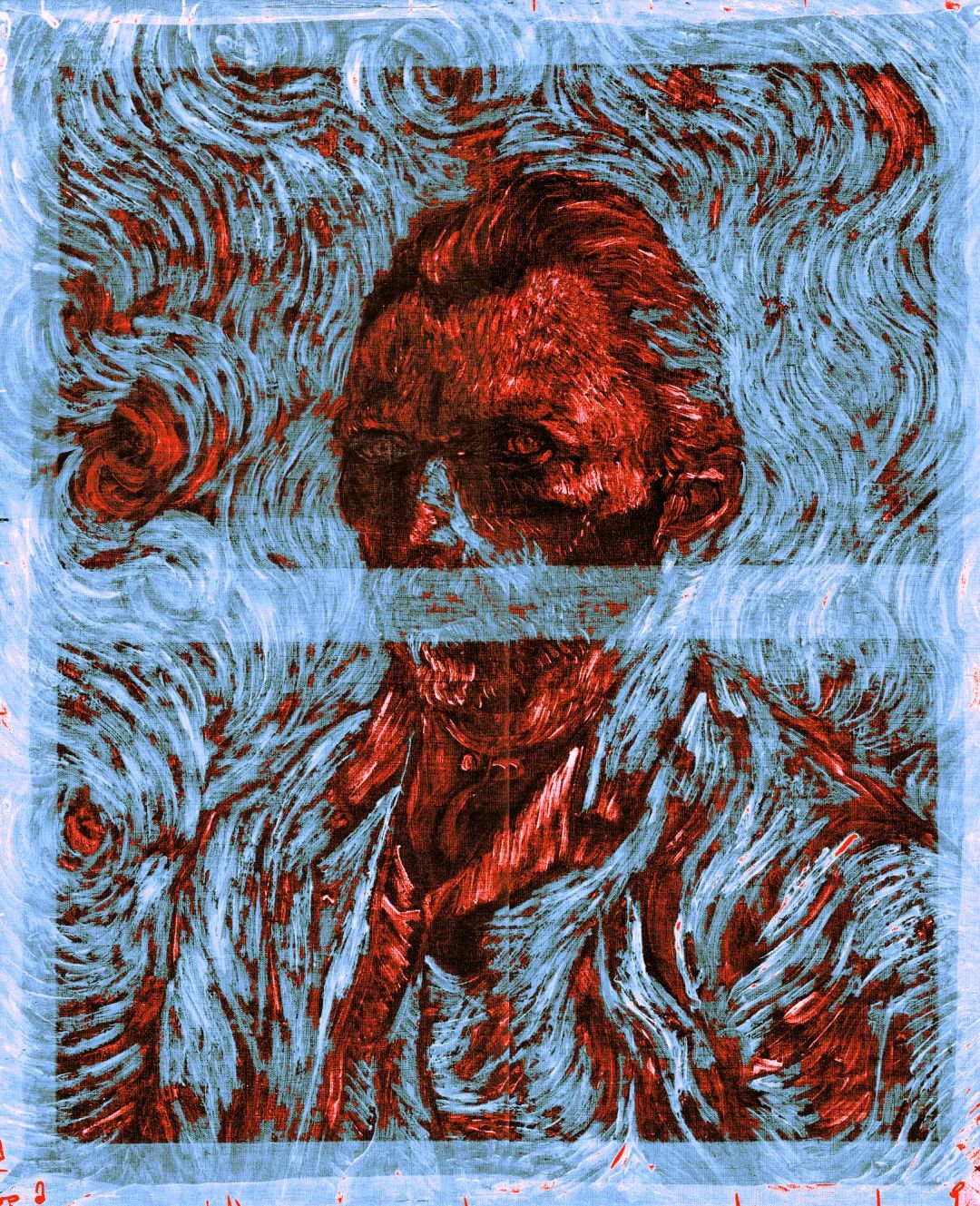 文森特·梵高 《艺术家自画像》
泽维尔·卢舍斯
展览时间
2022.12.27—2022.12.31
展览地点
木星美术馆
深圳市福田区蓝花道6号
主办方
深圳市木星美术馆
协办方
深圳汇鑫海实业有限公司
深圳市华夏鼎盛健康科技有限公司
深圳市前海开泰投资管理有限公司
支持单位
福田区人民政府
法国驻广州总领事馆
法国对外文化教育局
法国文化
中法文化之春
The 18th China (Shenzhen) International Cultural Industries Fair (from now on referred to as "Fair") is a substantial exhibition held in the year of the 20th CPC National Congress. Guided by President Xi's Thoughts on Socialism with Chinese Characteristics for a New Era, the Fair thoroughly implements the spirit of the 20th CPC National Congress, focuses on the overall requirements of promoting the high-quality development of the cultural industry in the new era. We will vigorously implement the strategy of cultural digitization and the method of leading major cultural industry projects and strive to build a high-end exhibition and trading platform for cultural products and projects. And we will comprehensively display the latest achievements of the development of China's cultural industry in the new era and give full play to the mission of the fair as a national, international and comprehensive cultural industry exhibition.
Xavier Luschez uses X-rays and medical devices to create images, this technique allows him to penetrate matter to reveal deeper forms, traces of alterations to paintings and the processes involved in his creation.
In collaboration with the world's most famous galleries (Louvre, Picasso, Branly Riverbank, furthermore.) and several Paris hospitals, artist Xavier Luschers has used medical X-rays to photograph great artists in the history of art: Classic works by Picasso, Courbet, Manet, Van Gogh and others are scanned, photocopied and transformed into their artistic language.
His artistic creation will provide the audience with a unique journey through the history of art, a new way of narration to give the audience a unique observation perspective, look through the picture under the canvas secrets, and peek at the imprint behind the classic works.
Time
2022.12.27—2022.12.31
Location
Hall B, Jupiter Museum of Art
No.6 Lanhua Road, Futian District, Shenzhen
Organizer
Jupiter Museum of Art
Co-Organizer
Shenzhen Wellgain industrial Co., Ltd.
Shenzhen Huaxia Dingsheng Health Technology Co.
Shenzhen Qianhai Kai Tai Investment Management Co.
Supporting Unit
Shenzhen Futian Government
Consulat général de France à Guangzhou
Institut Français
l'Institut Français de Chine
Festival Croisements