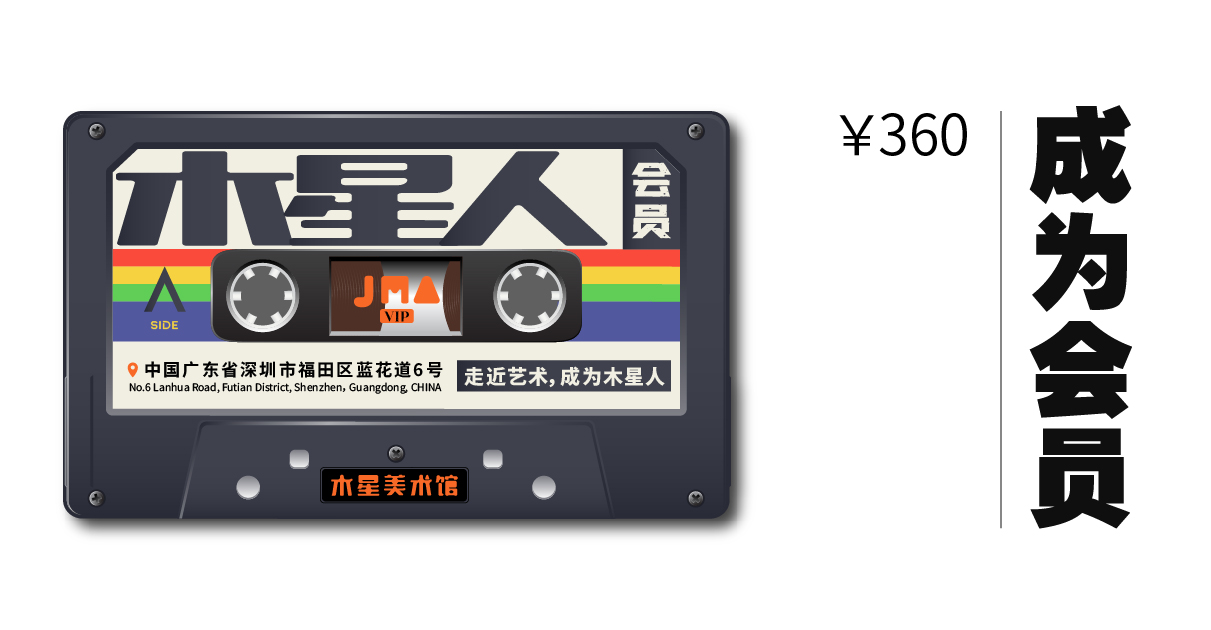 7、美术馆咖啡厅、餐厅消费、自有商品消费8.5折优惠;
4
场季度大讲堂,价值

400元
|
4
场艺术电影分享会,价值

400元 |
至少
5
场展览活动,价值

400元
1、首次使用会员卡需至木星美术馆一楼前台开卡激活;续卡可享9折优惠;
2、学生卡须提供有效期内学生证原件和身份证原件(全日制大学、中小学学生证),
不能出示有效证件者不予开卡,需自行承担损失。
3、凭卡换票入场:会员卡实体卡仅为纪念卡,请于各馆票务中心凭电子会员卡加盖印章后进入观展,
验卡时请出示电子会员卡实时点击页面,以及学生本人学生证原件进行验证,照片/截图无效。
4、会员卡有效期:自购买之日起一年内(365天)有效,失效后不享受上述任何优惠,续卡可享受9折优惠。
5、本卡仅限持卡人本人使用,可挂失一次换领纪念卡,需自行承担邮寄费。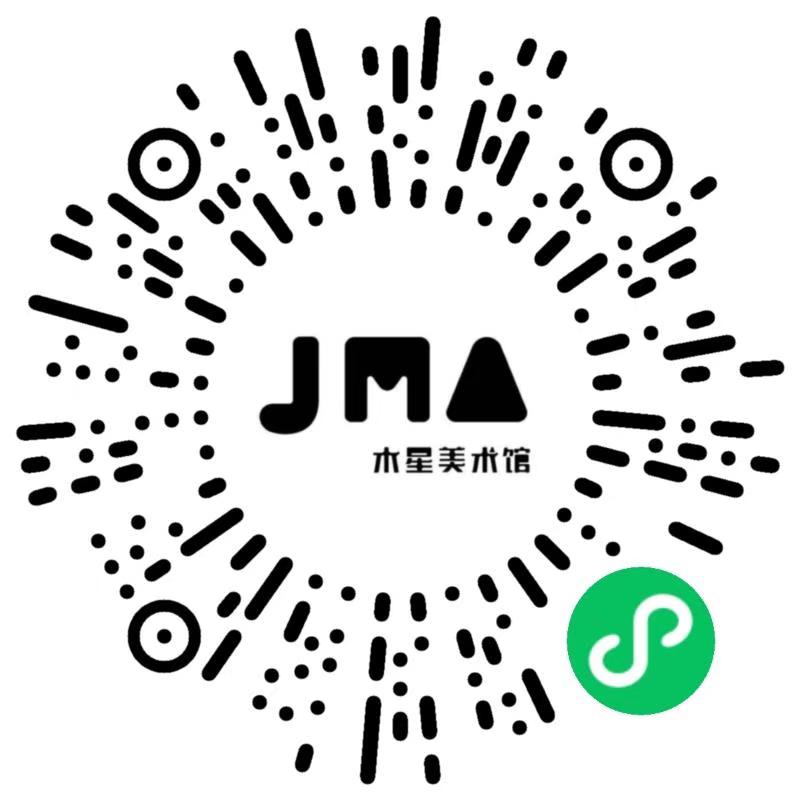 扫描二维码,加入木星会员
Scan the QR code to join JMA membership.
Jupiter Museum of Art Membership Benefits:
Unlimited free admission for 365 days.
Friends accompanying the member receive a 40% discount on regular-priced tickets.
Priority access to exhibition information at Jupiter Museum of Art.
Priority reservation for related art fairs and exhibitions in collaboration with Jupiter Museum of Art.
Priority reservation for educational activities organized by Jupiter Museum of Art.
Priority participation in dialogues and interactions with renowned contemporary art professionals.
15% discount on purchases at the museum café, restaurant, and merchandise.
Priority enrollment for volunteer services and issuance of volunteer certificates.
Free reservation for exclusive Jupiter member activities worth 1200 yuan:
4 quarterly lectures worth 400 yuan
4 art film sharing sessions worth 400 yuan
At least 5 exhibition activities worth 400 yuan
Card Activation Guidelines:
The membership card must be activated at the front desk on the first floor of Jupiter Museum of Art. Renewals are eligible for a 10% discount.
Student cards require the original valid student ID card and ID card (for full-time university or primary/secondary school students). Failure to present valid identification will result in denial of card issuance, and any loss shall be borne by the applicant.
Admission by card exchange: The physical membership card is for commemorative purposes only. Please present the electronic membership card for stamping at the ticketing center of each venue before entering the exhibition. During card verification, please provide real-time access to the electronic membership card webpage and the original student ID card of the student. Photos/screenshots are invalid.
Membership card validity: The card is valid for one year (365 days) from the date of purchase. After expiration, none of the above-mentioned benefits are applicable. Renewals are eligible for a 10% discount.
The card is for the personal use of the cardholder only. It can be reported lost once for replacement with a commemorative card, and the cardholder is responsible for the postage fee.
Jupiter Museum of Art reserves the right of final interpretation for the above content.